SourcePoint is excited to announce that our newly designed website also introduces accessibility features for our users.
We present UserWay. UserWay assists individuals who have varying degrees of visual impairment by enhancing their browsing experience to best meet their needs.
The UserWay accessibility plugin also helps older users overcome any senses that may have softened or deteriorated over time by allowing them to adjust the text size, highlighting clickable areas so they don't get lost among the other content, increasing the size of the mouse pointer, and using higher contrast colors.
Look for the round blue icon peeking out from the center right of your screen. Click it to unhide the accessibility features and explore!
Here are some of the ways UserWay may be helpful: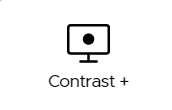 Contrast
Increases the contrast on the page. You can also invert the colors or make the page black and white.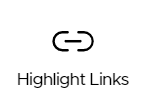 Highlight Links
Have trouble spotting links on a page? This feature highlights every link to make it easier to find (and click).

Bigger Text
Increase the font size—up to four times the original—for better readability.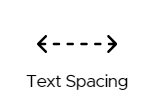 Text Spacing
Increase the white space between letters and words, up to three times the original.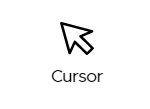 Cursor
Make the mouse cursor larger, use a reading mask as a highlighter, or a reading guide to point to a line of text.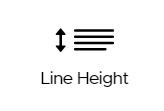 Line Height
Increase the white space between lines of text, up to three times the original.