DELAWARE COUNTY DISTRICT LIBRARY
The Delaware County District Library (DCDL) serves as the public information provider for our community, using traditional and innovative technology to encourage curiosity, free inquiry, and lifelong learning in a friendly environment. DCDL and its branches are vibrant centers of activity for residents and visitors in Delaware County, providing an inviting environment that encourages reading, learning, community discussion, and lifelong discovery. We are proud to be recognized for engaging minds, expanding opportunities, and improving the quality of life for Delaware County residents.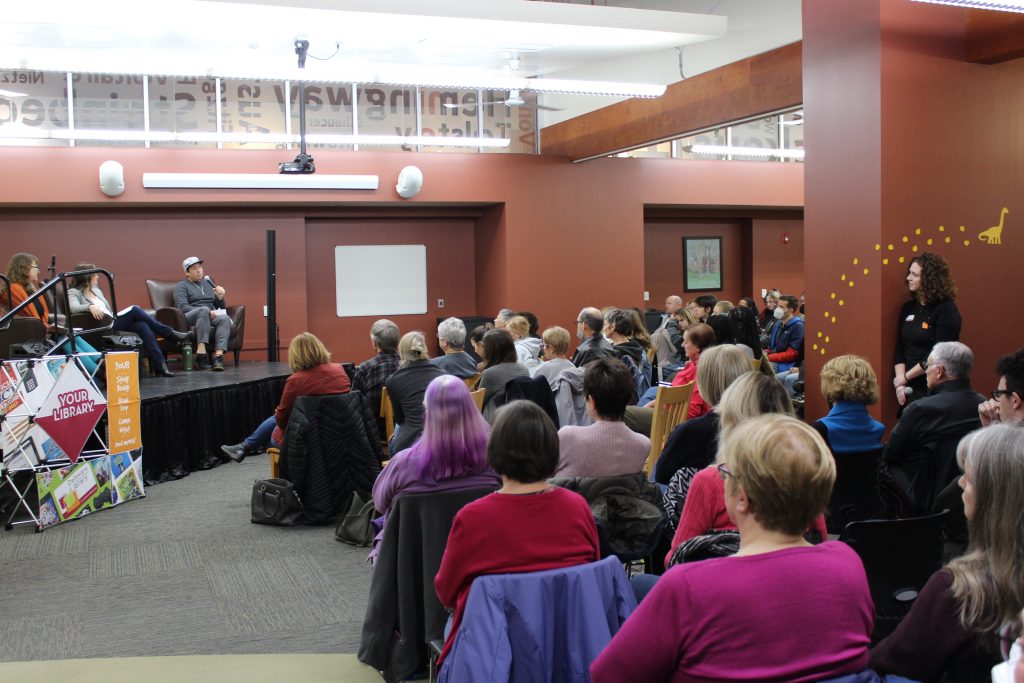 DCDL has locations in downtown Delaware, Orange Township, Ostrander, and two in Powell. The Library also has a robust Outreach Services Department, which serves the community by delivering books and Library resources to those who aren't able to access them at a physical branch. The Library is currently under the leadership of Director Bryan Howard, who joined the organization in September 2022. The Library regularly checks out more than 1 million items annually. In 2022, 1,713,547 items were circulated and 7,556 new patrons became cardholders – joining the existing 75,000!
Some unique offerings that the Library's senior population has embraced include the Library's Culture Passes and The Mature Reader newsletter.
Culture Passes (https://www.delawarelibrary.org/culture/) are a free benefit with any Library card that gains users complimentary access to some of Central Ohio's best arts experiences, like the Central Ohio Symphony, Columbus Museum of Art, and the Franklin Park Conservatory. Culture Passes may be requested at any branch service desk. Some are limited in supply, so patrons may want to call in advance to check on availability.
The Mature Reader (https://www.delawarelibrary.org/mature-reader/) is the Library's exclusive e-newsletter, dedicated to highlighting services, programs, and materials for adults ages 55 and older.
In addition to the Library's proud service for the senior population, we are also equally proud of our facilities and their accessibility features for visitors of all abilities. Ample parking, level entrances, wide aisles for book browsing, and multiple points of service with friendly faces make a visit to the Library easy to access, no matter your ability. We hope to see you stop by, whether it's to pick up a book, attend a class, or simply visit with a friend. The Library is the community's resource!