Delicious & Nutritious
It's more than just a meal!
Our Meals on Wheels program provides delicious hot and cold meals delivered by caring volunteers.
In addition to providing good nutrition, a home-delivered meal provides family the security of knowing someone is regularly checking on their loved one. Our handcrafted meals are prepared each day in our on-site kitchen. We offer a variety of menu options, including restricted carbohydrates, low-sodium, and vegetarian meals.
The service is designed to help older adults remain living at home while maintaining good nutrition. All nutrition clients receive an initial in-home assessment by one of SourcePoint's professional care consultants.
SourcePoint's Meals on Wheels program proudly serves all of Delaware County, including:
As well as portions of Columbus, Dublin, and Westerville within county lines.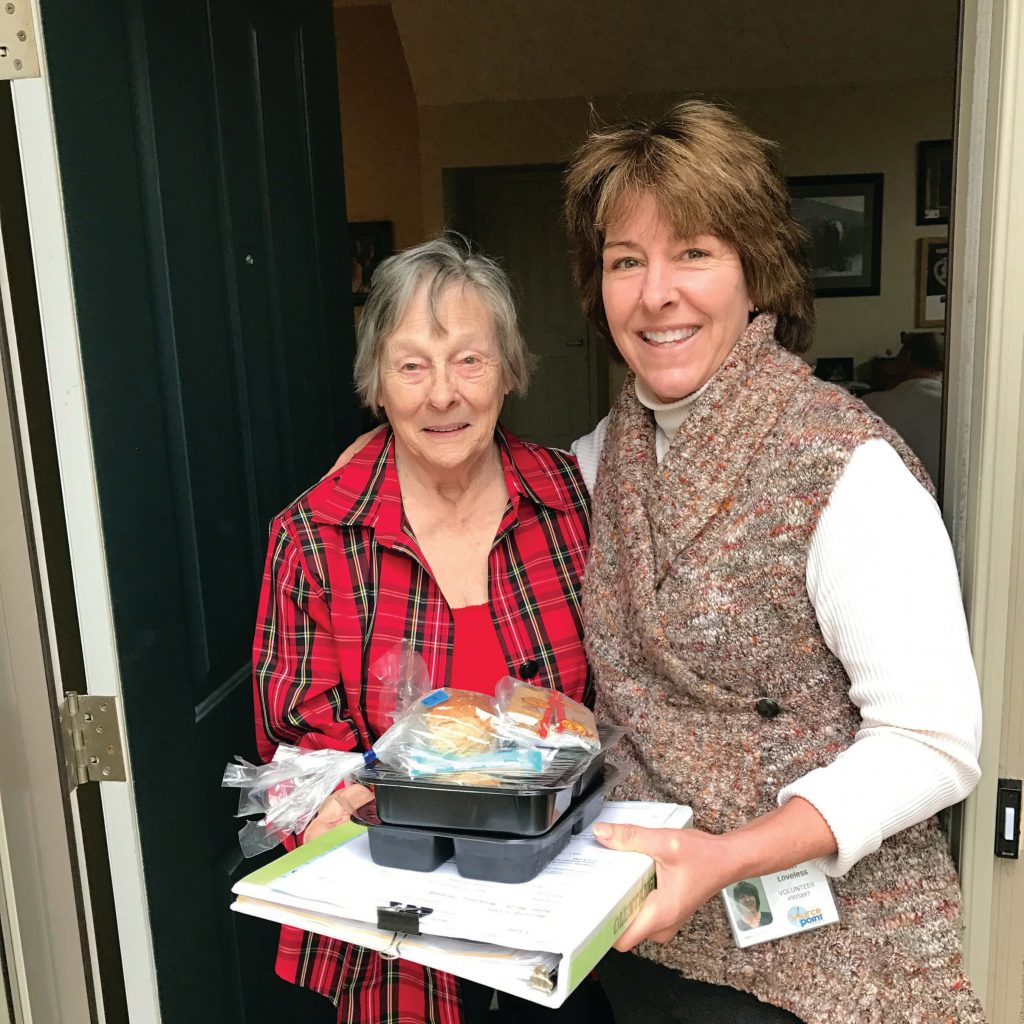 Am I Eligible for Meals on Wheels?
You must be 55 years of age or older.
You must be a resident of Delaware County.
You must have a need for home-delivered meals.
Our Meals on Wheels clients are assigned a licensed care consultant with whom they have direct and ongoing access for information, assistance, and other in-home needs.
For more information regarding Meals on Wheels, contact SourcePoint at 740-363-6677.
Help Set the Table for Future Seniors
SourcePoint's Meals on Wheels program serves over 250,000 meals each year and continues to grow! To ensure our handcrafted meals and variety of daily options continue as our older population increases in coming years, we rely on donations to bolster our funding.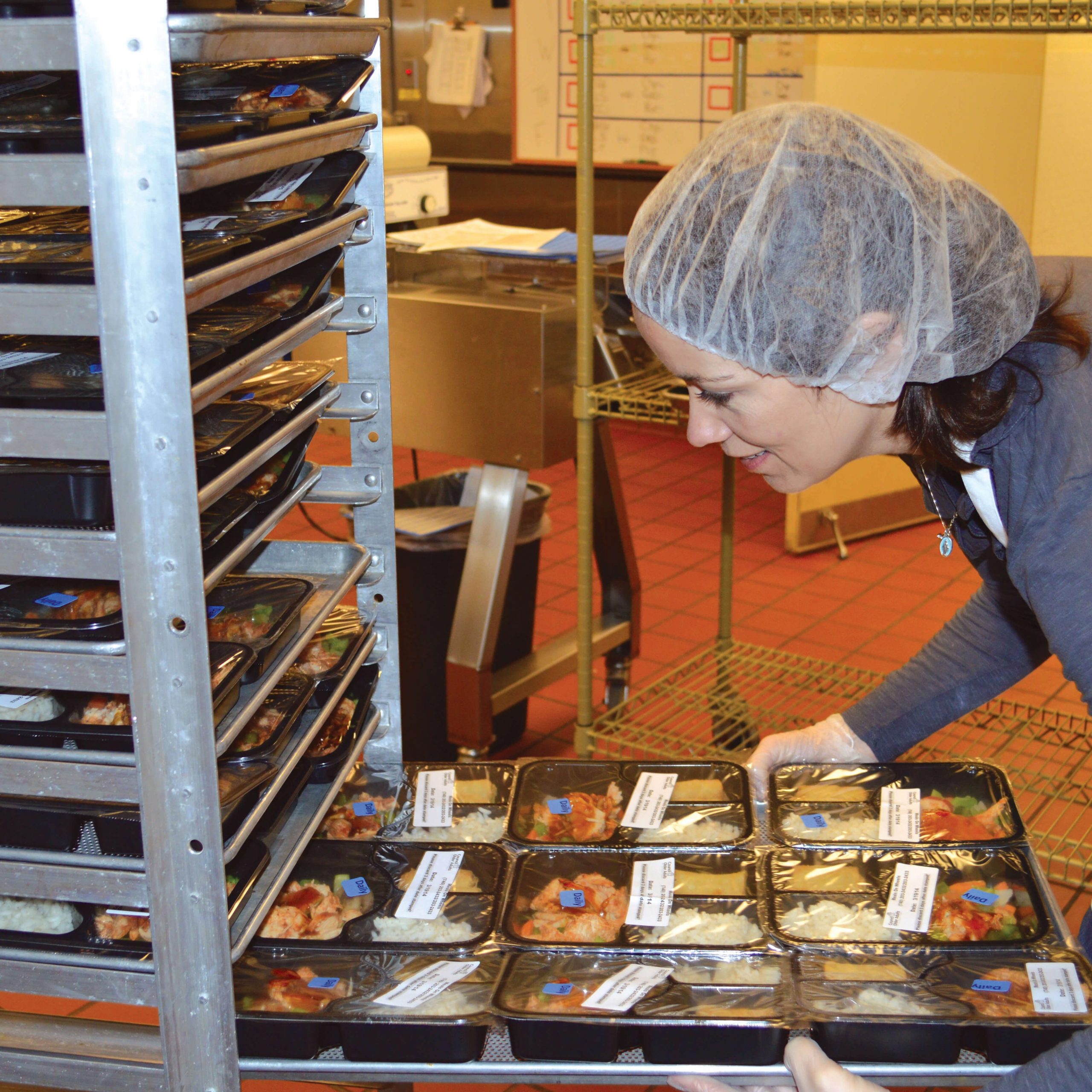 Meals on Wheels recipients are invited to make a voluntary contribution to defray their meal cost, which increases each year. We suggest a donation of $5 per meal, but recognize some clients may not be able to afford that amount. The support of our community ensures no older adult in need is turned away due to an inability to contribute.
When you contribute to SourcePoint's Meals on Wheels program, you're investing in a better life for the older adults in our community. You become our partner not only in providing nutritious meals, but also in enabling local seniors to maintain their independence and quality of life.
We are grateful for every donation, regardless of the amount. Moreover, we are grateful for you. You are part of our mission to help our community set a course to live well after 55.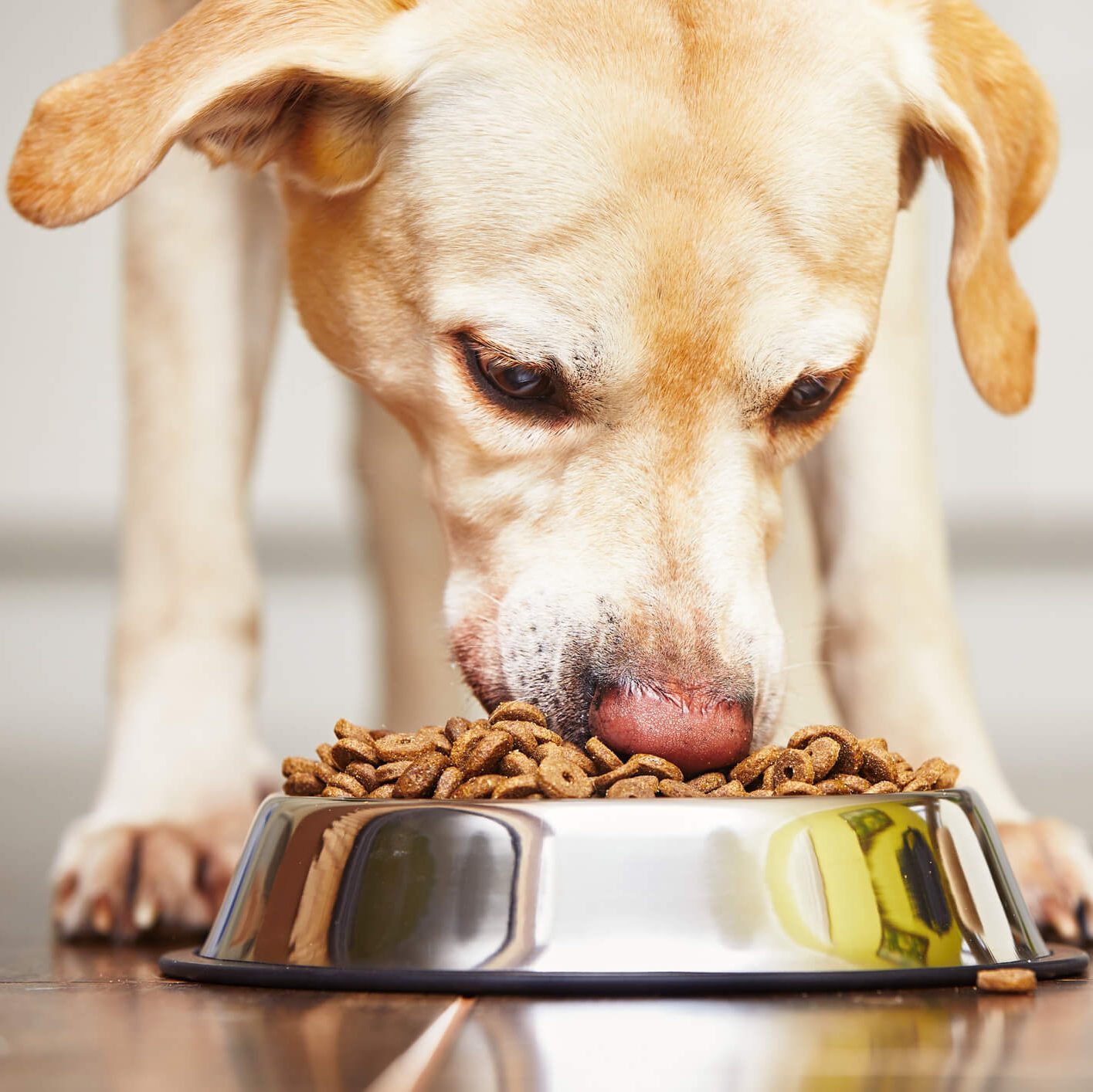 SourcePoint's Meals on Wheels program can also provide nutritious food to our clients' furry companions. Thanks to generous donors, dry dog food, dry cat food, and wet cat food are available for delivery weekly.
For so many people, pets are part of the family. For seniors with limited mobility or on a limited budget, the reality of caring for your pet can be tough to manage. That's why this service is available!
This program is made possible completely through the generosity of donors and volunteers. Donations to support our Meals on Wheels clients and their pets can be dropped off at SourcePoint at 800 Cheshire Road in Delaware.
For more information about the program or how you can host a pet food drive of your own to benefit the program, see the links below.