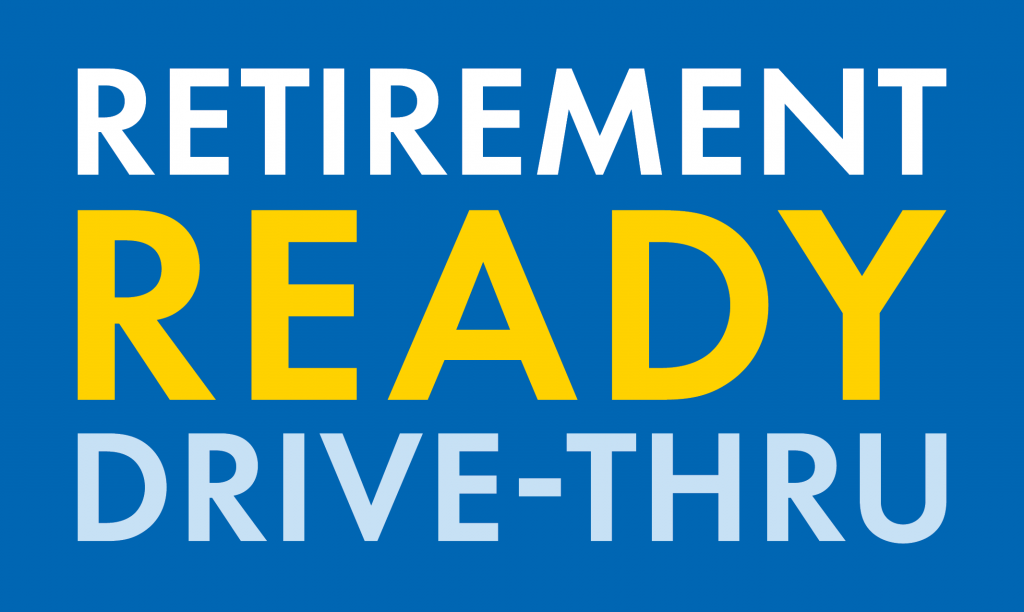 Seeking 2023 Retirement Ready Drive-Thru Exhibitors!
SourcePoint is currently accepting applications for exhibitors to participate in the Retirement Ready Drive-Thru taking place on Saturday, April 29, 2023. This annual OUTDOOR event is held at SourcePoint from 10 a.m. to 12 noon. The exhibitor application deadline is Friday, March 10, 2023.
Thank you for your interest in participating in the 2023 Retirement Ready Drive-Thru!
Those interested in being a 2023 Retirement Ready Drive-Thru exhibitor are asked to complete and submit the application below no later than FRIDAY, MARCH 10 for consideration. Applicants will receive an automated response confirming that information has been received. Please note that if you do not receive a response, then we have not received your application. All submissions will be reviewed in a timely manner, and applicants will be notified of acceptance status. For more information and questions, please contact Melinda Metz, community relations coordinator, at 740-203-2358 or melinda.metz@MySourcePoint.org.
About the event:
Held outdoors rain or shine, SourcePoint's Retirement Ready Drive-Thru is designed for adults planning now for a better retirement. Those in attendance receive a variety of information and resources on downsizing, financial and legal planning, lifelong learning, physical health and well-being, making the transition, travel, and recreation.
The event, which is set up in a drive-thru format in SourcePoint's parking lot, gives exhibitors the opportunity to interact with each attendee. Each exhibitor will have 2-3 parking spaces assigned to them. This assists with pacing so that each exhibitor has time to interact with cars as they come through. Exhibitors can do a "traditional set-up" with a tent and table or are welcome to do this event "trunk-or-treat" style out of the back of their vehicle. Exhibitors will be provided with access to the building where bathrooms and refreshments are available for their comfort and convenience.
In 2022, approximately 340 cars drove through the line. A popular draw for attendees was free document shredding services, which will once again be offered in 2023.
Exhibitors are encouraged to apply early as SPOTS ARE LIMITED for this event. SourcePoint organizers strive to provide drive-thru attendees with a variety of exhibitors. Therefore, spots for duplicate category submissions are awarded on a first come, first-serve basis.