By Jarren Ringle
Please note, I am not writing this article to scare anyone. And I am not suggesting one device or manufacturer is better than the other. I do not own or use an Android smartphone or tablet. I have helped many folks use their Android devices and I can usually find my way "around" the various manufacturer and carrier variations. There are security risks, regardless of brand, operating system (Apple, Android, Windows, etc.), or type of device. What we do or don't do is a leading cause of "tech security issues".
With that disclaimer, the following headline on TomsGuide.com caught my attention: "Over 400 million infected with Android spyware — delete these apps right now." The spyware can steal private personal data and send it to those behind this attack.
At the time of that article, there were 101 infected apps downloaded from the Google Play Store 421 million times. I'm not going to list the apps and most of them have been removed from the Google Play Store. Those that remain have been updated to remove the spyware.
The scary thing is we should be able to depend on the Google Play Store to be the place to get Android apps. I tell folks the Google Play Store is the only place to get apps. And most of the time we are relatively safe but when something sneaks through it can be a major issue.
So, what can we do?
The article included some of the following things we should do regardless of the device.
You should exercise your best judgment when putting any new app on your phone. (I'll add the following: Do you need the app? If you don't use the app, delete it. If the app is promising something that sounds too good to be true, you should be suspicious. If you see the app advertised on social media, you might want to think twice before installing it.)
Look at the app's rating and read reviews. Bear in mind that ratings and reviews can be faked.
Does the app request permissions you don't think it needs? Does a photo editing app need access to your contacts or calendar? (Hint the answer is NO)
Google Play Protect comes pre-installed on Android phones. It is not the best antivirus app, but it is free and scans existing and new apps for malware.
In closing, I'll do a quick pop quiz. Do the following apps sound like something you would install?
Cashzine – Earn money rewards
CashEM – Get rewards
Tick – Watch to earn
These three apps combined had 20 million downloads. And they had active spyware. If you think they would have been something you would have installed, you failed the quiz. If you DID install them, please delete them.
Be safe out there!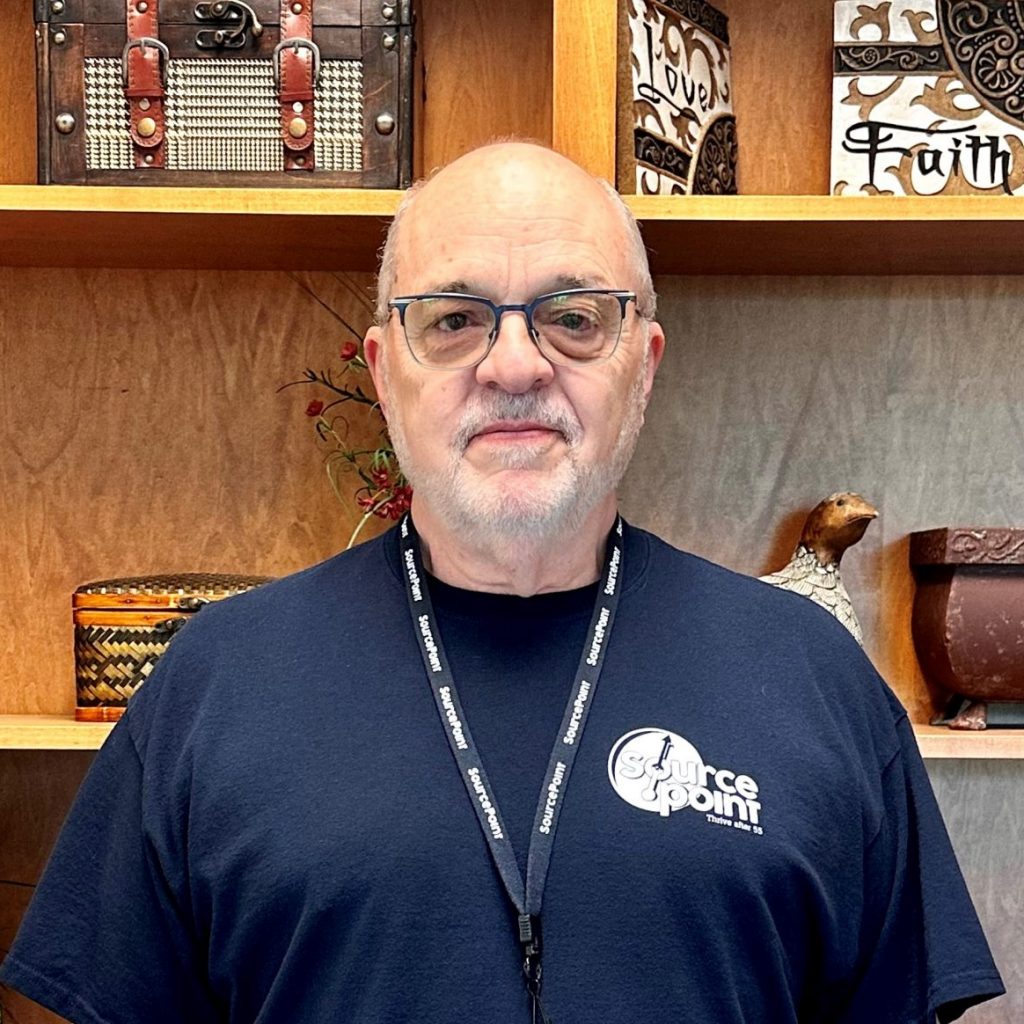 Jarren Ringle is a member of SourcePoint and a volunteer instructor. SourcePointers come to Jarren for tutelage on their tablets, laptops, and the most popular of all devices – cell phones. He teaches various technology classes throughout the year including one-on-one sessions and group classes. Jarren also volunteers at the Delaware County Office of Homeland Security and Emergency Management. With many years of project management experience in various technology fields, he enjoys helping others with technology.