August 2023 — I'm coming through this month with another banter-lite newsletter because—as evidenced by my run-on sentence of a title—there is kind of a lot to cover. I'll start with the permanent changes first, beginning in October, all Caregiver Conversations support groups will be hybrid. Thanks to a sophisticated little multimedia device known as The OWL, we are able to provide online participants the same immersive experience of physically attending any event. This of course also means that any support groups that were previously only available online may now be attended in person—it's really the best of both worlds! Here, let me show you the new frequency of support group times,
MORNING OPTIONS
Every second Tuesday of the month from 10-11 a.m. || In-person at

SourcePoint

or

ONLINE

Every fourth Tuesday of the month from 10-11 a.m. || In-person at SourcePoint or

ONLINE
EVENING OPTIONS
Every second Tuesday of the month from 6-7 p.m. || In-person at

SourcePoint

or

ONLINE

Every third Thursday of the month from 5:30-6:30 p.m. || In-person at

Sunbury Community Library

or

ONLINE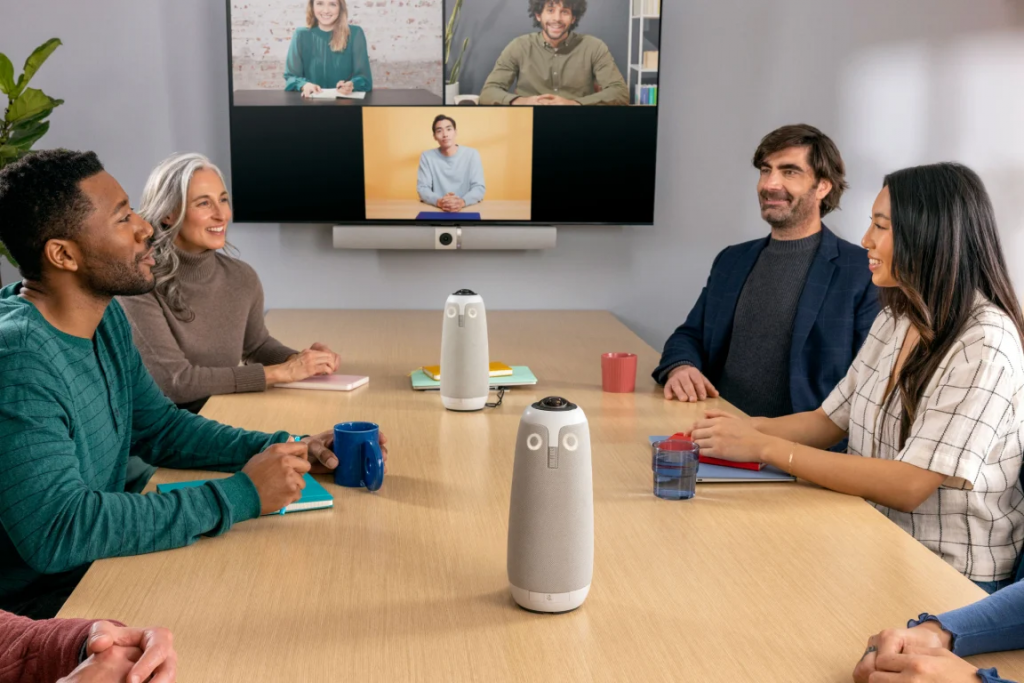 From here on out, whenever you register for a support group via mysourcepoint.org/ I will send you a link you may choose to use if you wish to attend virtually. Otherwise, we'll just see you when you get here—no fuss, no muss. Hopefully, this can open up some possibilities of more working caregivers attending on their free time or lunch breaks or allow for folks who are unable to leave their care receiver's presence long enough to get out for an event.
Long story short, if you attended in person before, nothing is changing and if you attended virtually before, nothing is changing. The only thing that is changing is that we now have even more opportunities to share stories, advice, and validation with one another.
I'd also like to take a minute and plug a longstanding peer-led, Caregivers from the Heart. They will continue to open their doors to new and returning members every first and third Monday (minus holidays) at their usual time of 9-10 a.m., which will remain in-person only. I'd definitely encourage you to come try this group on as well. Being a group led by active and former caregivers, it has a very special energy.
On a related note, beginning in October, we are also doubling our in-person Living Beyond Loss grief support group for former caregivers to meet every second and fourth Tuesday from 2-3 p.m.
---
CAREGIVER RECOGNITION
As some of you may already know, November is National Family Caregiver Month, which means it's SourcePoint's time to recognize the equally challenging and rewarding work you put in each day to help your care receivers age well.
Keeping with tradition, we will once again be making the rounds out into the community to deliver artisan sandwiches to you and your care receiver from Delaware's own Rutherford Café! This is free to participate to any Delaware County resident caring for a loved one as long as one or the other is 55 years or older! Registration and sandwich selection will begin in about a month so stay tuned!
Another Caregiver Recognition event I am particularly excited about is a new 4-week experience we're calling the Care Partner Affirmations Writing Workshop. Each week for about an hour at a time, we'll meet in a group and share writing prompts with the end goal of capturing those hard-to-describe, you-know-it-when-you-see-them aspects of being a caregiver that we've all had to learn through trial and error.
Wouldn't it be nice if future generations of care partners could just read through a booklet of sage advice and hard-won wisdom passed down directly from their forebears instead of having to endlessly Google search through the darkness for answers that can really only be articulated through stories anyhow?
Regardless of age, relationship, or disability circumstances, there are a ton of universal threads that tie the caregiving experience together. This is your chance to save a lot of people some headaches and heartache—people who are sure to see themselves in your writing.
Finished work will be published in a chapbook, to be made available to current and future Delaware county caregivers. We will even have an open mic reading in mid-November (if you'd like to write but remain anonymous I would happily read your piece, of course).
Again, signups as well as official dates and times for National Caregiver Recognition Month events will go live soon as well as the return of our 6-week grief workshop for current and former caregivers Thinking Beyond the 5 Stages, which we'll be taking on the road to Sunbury Community Library late October!
…And with that, the information overload has now ended. Thank you for sticking with me, folks. As always, if you'd like to ask questions about what SourcePoint offers or make a suggestion, I am available by phone, email, or drop-in M, W, F from 10-4. Have a good weekend!
Support groups, free classes and workshops, and one-on-one consultations are available for family caregivers of any age who live in Delaware County, as well as those who are caring for a loved one who lives in the county. To learn more visit MySourcePoint.org/caregiver. Or schedule a private discussion with Caregiver Program Coordinator, Brian Fox. Brian can be reached by e-mail at bfox@MySourcePoint.org or by phone at 740-203-2399.